The Car Town Kia team is all about supporting drivers in Nicholasville, Lexington, and Frankfort while they're shopping for their next on-road companion. Because research is a valuable aspect of deciding what you'll choose as your next set of wheels, we've put together this 2021 Kia Telluride vs. Honda Pilot comparison. Read through it to help determine which one is right for you.
Kia Telluride Inventory
Kia Vehicle Specials
Schedule a Test Drive
Quick Facts
To get things started, we've compiled the following specs for each model:
                        

 

                        
                        

Maximum Engine Output

                        
                        

Second-Row

                                    

Legroom

                        
                        

2021 Kia Telluride

                        
                        

291 horsepower

                        
                        

42.4 inches

                        
                        

2021 Honda Pilot

                        
                        

280 horsepower

                        
                        

38.4 inches

                        
2021 Kia Telluride vs Honda Pilot: Performance Capabilities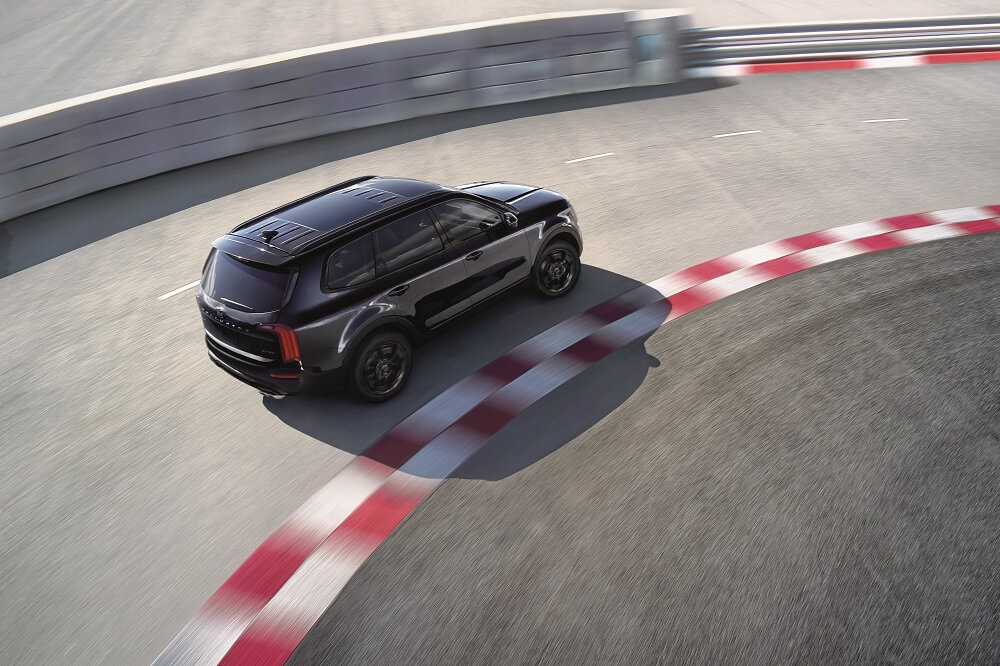 Both the Telluride and the Pilot certainly have what it takes to get from Point A to Point B. This fact is clearly seen in the engine specs for each one:
Kia Telluride Engine Output: 291 horsepower
Honda Pilot Engine Output: 280 horsepower
While each mode of transportation boasts a powerful V6 engine under its hood, the 2021 Telluride proves the more capable thanks to its higher maximum output of 291 horsepower. Whether you're passing other motorists or tackling a steep hill, you can be sure it will have you covered.  
Interior Measurements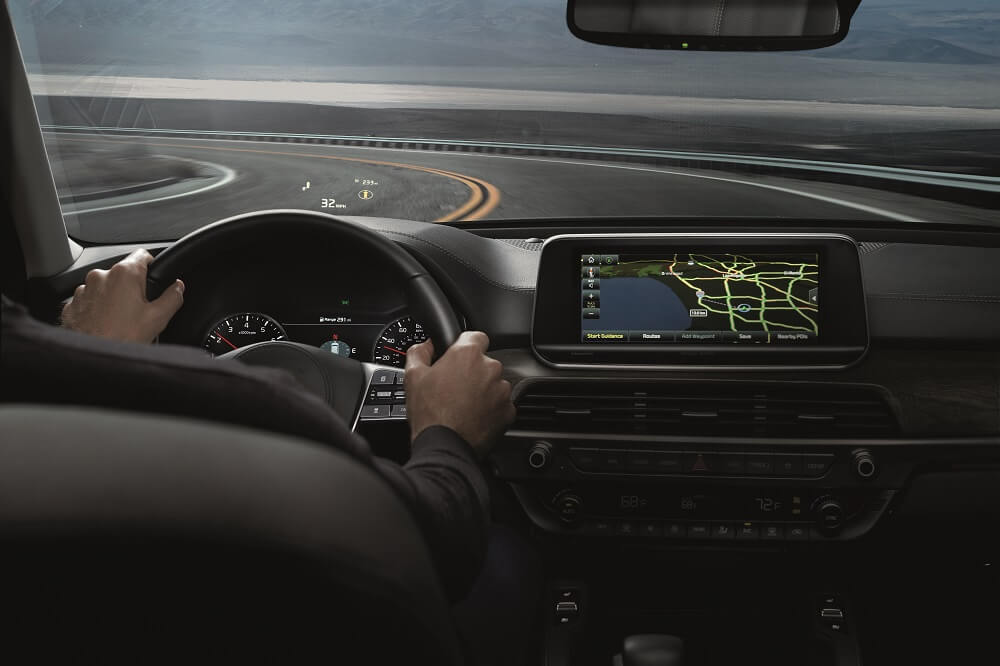 If it's important that everyone on board experience a comfortable ride no matter where they're sitting, the advantage goes to the Kia Telluride once again. See some of the Telluride interior measurements below:
First-Row Headroom: 40.9 inches
Second-Row Legroom: 42.4 inches
Second-Row Hip Room: 58 inches
Here are the dimensions for the same areas inside the Pilot:
First-Row Headroom: 40.1 inches
Second-Row Legroom: 38.4 inches
Second-Row Hip Room: 57.3 inches
Whether you're taking part in the office carpool or you're dropping off the kids at school, there's plenty of room to spare throughout the Telluride's cabin.
Safety Features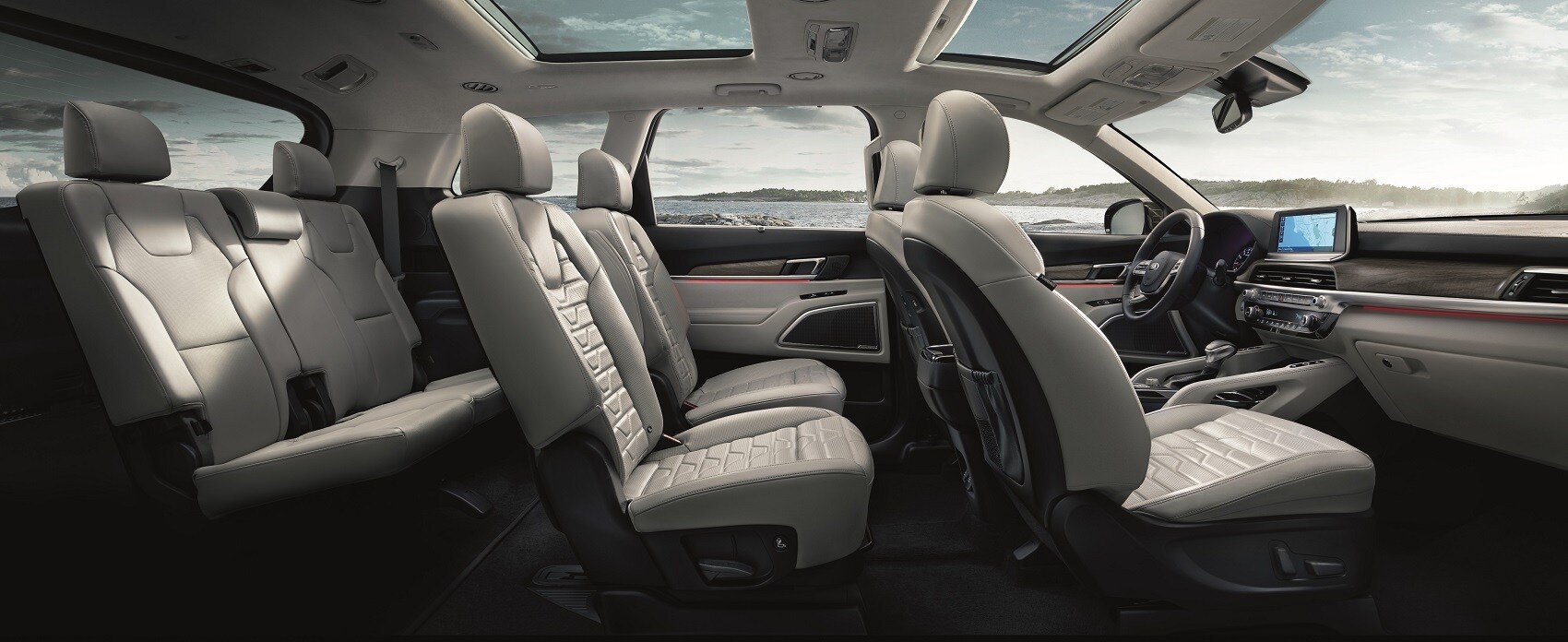 As we move on to the topic of safety, the Telluride continues to come out on top. One of the features responsible for this is Rear Occupant Alert. This standard aspect of the 2021 Kia Telluride reminds you to check the rear seating area for unattended passengers once you've arrived at your destination.
Safe Exit Assist also comes standard in the 2021 Telluride. It uses radar to warn your passengers that another motorist is approaching to prevent them from exiting too soon. Neither of these features is available in the 2021 Honda Pilot.
2021 Kia Telluride vs Honda Pilot: The Verdict
The 2021 Telluride uses such impressive elements as its full-bodied performance potential, comfortable interior, and first-rate safety features to provide an overall enhanced driving experience. While the Pilot comes close, it just doesn't stand up to the various offerings you'll find in the Kia Telluride.
If you're in Frankfort, Lexington, or Nicholasville, contact the team at Car Town Kia today to take the 2021 Kia Telluride for a test drive.