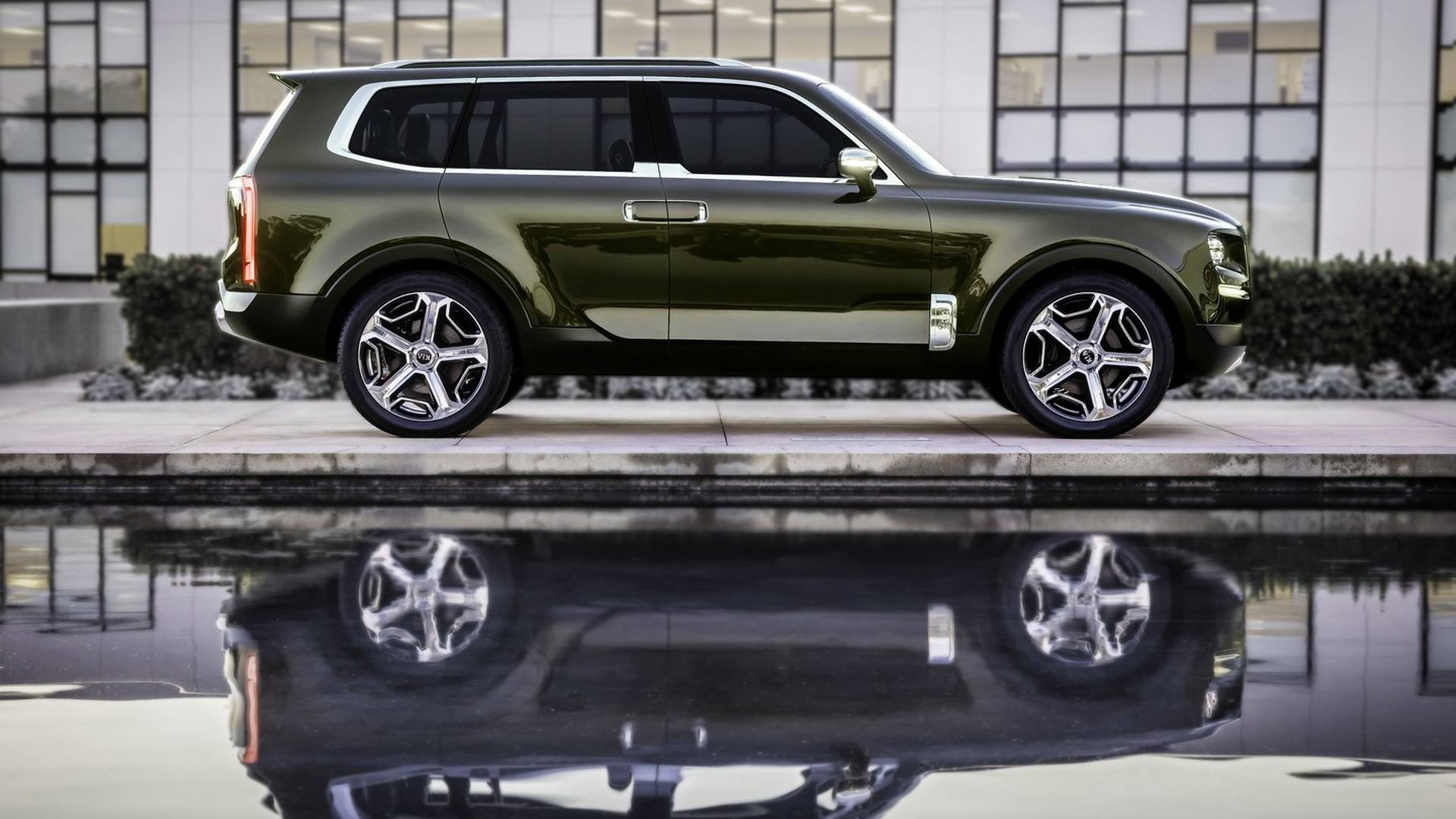 Drivers in Nicholasville, Get Ready for the New 2019 Kia Telluride
Nothing excites us more than when we get news of a brand-new Kia model to show you. The upcoming Kia Telluride is just the SUV that Kia lovers have been waiting for, a three-rowed model that offers a luxurious ride that Kia is well-known for. This upcoming model possesses a selection of features that make your daily commute easy and enjoyable but ensures that you and your family can enjoy the weekend in style. We look forward to showcasing everything this SUV has to offer when they arrive in our inventory.
Power and Performance of the New Kia Telluride
Just like with any current SUV on the market, what the Telluride has underneath its hood is, arguably, where the buying process starts. It's equipped with a 3.5-liter V6 Hybrid electric engine. The V6 portion is responsible for 270 horsepower while the electric motor chips in another 130 horsepower to bring the total output up to 400. Numbers for torque haven't been calculated yet but they should be significant considering the addition of a V6 powertrain. All models in the lineup will be fitted with advanced all-wheel drive to help make navigating rough roads a bit less worrisome.
This model will be able to manage up to 30 miles per gallon while driving on the highway, an impressive number for a large SUV.
Interior Comforts of the 2019 Telluride
Three-rowed SUV models tend to offer spacious rides that will accommodate the larger families out there and Kia is no different with their Telluride. Up to seven passengers can ride in luxurious comfort with foldaway footrests to provide an additional coziness factor to your ride. Black leather seats are standard on all models and both the front and second row of seats are adorned with this seat trim.
The third row of seats provide more room for passengers, but they are easily able to fold down, allowing you access to a larger cargo area for a trip to the grocery store or more room for the outdoor enthusiast in your family.
Available Technology Accessible with this Kia SUV
Kia has spared no expense when it comes to fun features you can explore. First and foremost, the Telluride comes with a nifty Smart sense in the front four seats that allow you to track passenger health information. These display in real-time allowing you to track heart rate and monitor your stress levels. A Light-Emitted Rejuvenation therapeutic system is included, so your stress level may never be something you need to track consistently.
For drivers who wish to immerse themselves in their songs, Kia has you covered with a Harman Kardon® seven-speaker audio system and the inclusion of wireless headphones. It's an SUV designed to help all your passengers feel comfortable but doesn't exclude the driver from enjoying those long trips. Wireless cellphone charging is offered as well as Swipe Command, a touch-sensitive media-control band that is in the second row of seats. For added benefit, soak in the sun with a large sunroof!
Exterior Features to Explore
Kia has taken the concept of an SUV and combined it with the sleek, stylish design of something more akin to a sports car. Its seamless look effortlessly flows from front to back, with each line perfectly in place to ensure that you're the talk of your neighborhood. The front and rear-hinged back doors all open to 90-degrees, so you won't have any problem climbing into the impeccable interior. A tiger-nose grille dominates the front end while being bracketed by recessed quad-LED headlamps. It's no surprise that you'll catch the eye of everyone you know- this SUV is meant to show off.
Reserve Your Kia Telluride Today!
We are eager to start discussing the new Kia Telluride with you and we can't wait to receive them into our inventory to demonstrate they prowess on the open road. Contact us today and we'll help you get your own!