Nicholasville, Lexington, and Frankfort area residents looking for a great place to enjoy a quiet dinner out with the family are in for a treat. We'd like to introduce you to Bella Notte. This locally owned restaurant has been delighting area taste buds with their Italian-inspired creations for over 20 years. Continue reading for a sample of what's waiting for you there.
Items From the Menu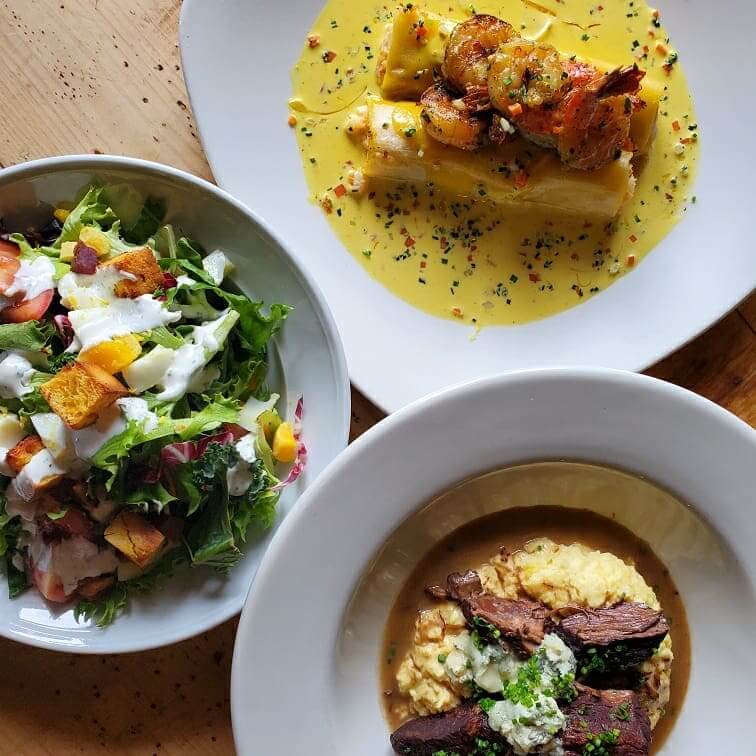 See below for just a few reasons why this charming Italian restaurant is sure to become a new favorite of yours:
Tuscan Meatloaf -

The Tuscan Meatloaf is made of veal, pork, and ricotta, then topped with a spicy tomato jam. It's accompanied by your choice of side.
Filet Mignon

- The Filet Mignon features an 8-ounce in-house butchered center cut of beef tenderloin grilled with the house marinade or signature spice blackened. It's accompanied by a buttermilk potato puree, asparagus wrapped in prosciutto, and an onion ring.
Seafood Linguine -

When you order the Seafood Linguine, you'll receive a plate full of fresh fish, clams, shrimp, and calamari with spicy arrabiata sauce and clam broth. There's also grilled ciabatta bread as well as a grilled lemon on the side.
Tiramisu –

We hope you've saved room for dessert! The decadent Tiramisu you'll find at Bella Notte is constructed using brandy, lady fingers soaked in espresso, sweetened mascarpone mousse, and a dusting of cocoa on top. Every bite of it is simply exquisite!
When you stop by the Bella Notte Facebook page, you'll get a glimpse of the mouthwatering dishes they serve every day.
Visit Bella Notte Tonight
This has merely been a sneak peek at the sort of experience you'll enjoy during a visit at Bella Notte. If you call Frankfort, Lexington, or Nicholasville home, check out this place for fresh, local, seasonal cuisine!