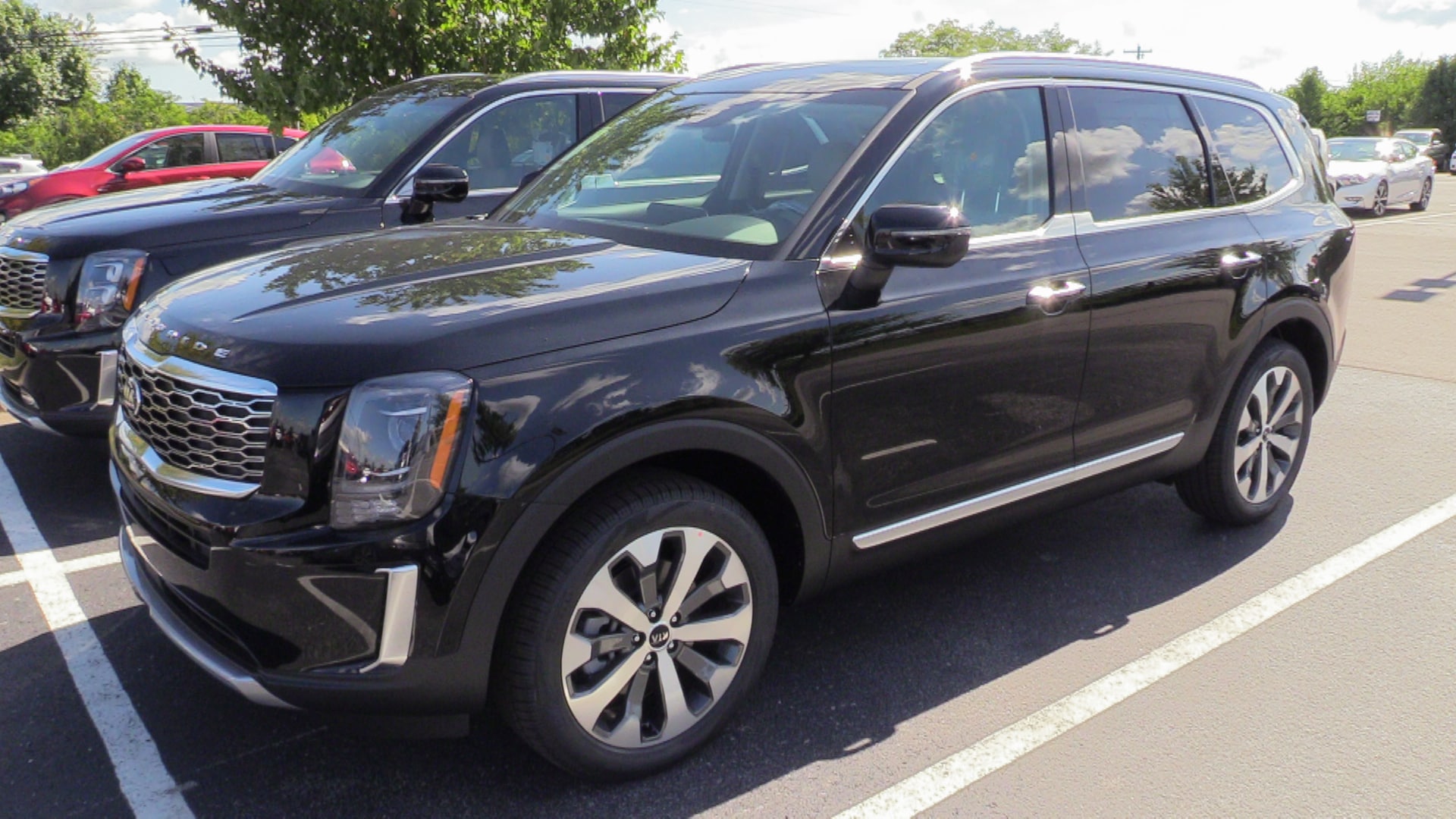 Top-Rated Safe Family SUVs near Lexington, KY
At Car Town KIA USA, we value the safety of our customers and their loved ones. That is why we proudly offer KIA SUVs that are not only incredibly appealing, but also equipped with a 5-star safety rating and the industry's best factory and power train warranty for added peace of mind. We offer an SUV for every family, whether you are looking for something smaller, or a full-size SUV. Continue reading for more information about each of our award-winning SUVs.
2020 KIA Niro SUV
If you are looking for a smaller, gas efficient SUV, the 2020 Kia Niro is the way to go. It boasts an average of over 50 mpg, using Hybrid technology to switch back and forth between electric and gas power. This SUV is perfect if you like a smaller SUV with incredible gas mileage and a 5-star safety rating!
2020 KIA Sportage
Perhaps you are in the market for a family SUV in Lexington, KY, but prefer something a little smaller than a full-size SUV, but still large enough to haul some fair-sized loads when needed. If that is the case, the 2020 Kia Sportage is the perfect fit for you! Not only is this SUV also a 5-star safety rated vehicle, but it also has a stylish and sporty appeal.
2020 KIA Sorento & 2020 KIA Telluride
If you are in looking for a third row SUV in Lexington, KY or surrounding areas, then the 2020 KIA Sorento and all new 2020 KIA Telluride are perfect solutions. The 2020 KIA Telluride is a full-size SUV that has taken the market by storm this year and is extremely popular. It comes standard with third row seating, is 5-star safety rated, packed with today's newest technology, and is the largest SUV made by KIA that is sold in the United States. The 2020 KIA Sorento is also a 5-star rated SUV that comes standard with third-row seating, blind spot detection, a large touch screen display and much more!
All of our SUVs are equipped with the industry's best factory warranty and power train warranty. Each new KIA comes with a 5 year, 60,000 mile limited-basic factory warranty with roadside assistance, and a 10 year, 100,000 mile power train warranty for peace of mind. If you are looking for an SUV that is affordable, safe, practical, visually appealing, and long-lasting, then come visit us at Car Town KIA USA, Kentucky's #1 KIA Dealer for over 17 years! Call us today to schedule your test drive at 1-866-375-8802 and don't forget to browse our inventory!