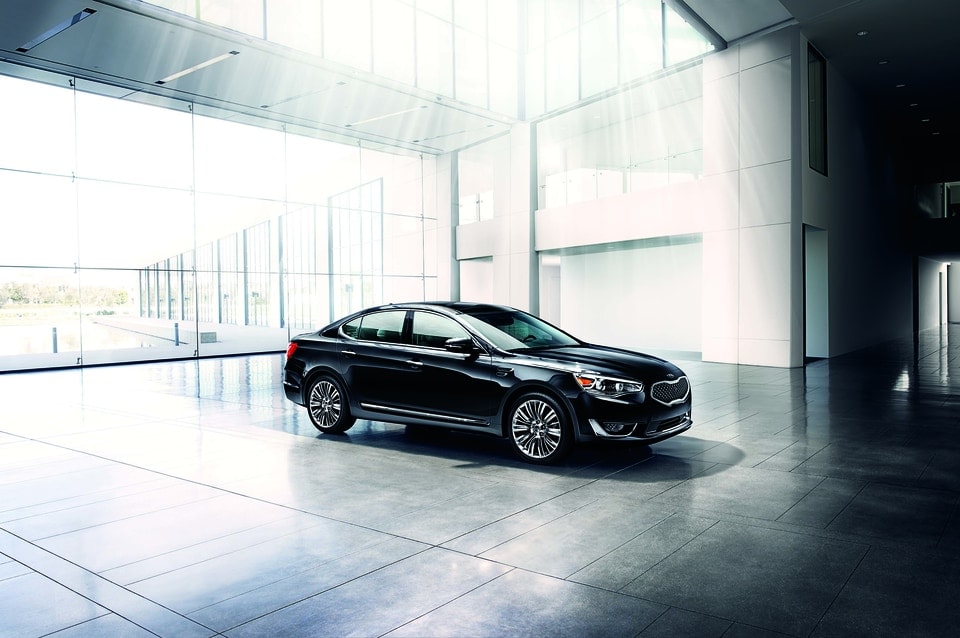 Timely and professional service for your Kia vehicle investment is essential if you wish to keep your sedan or SUV for the long-term, or receive the full resale value. That's why our drivers choose to bring back their car, truck or SUV time and time again whenever they are in need of routine auto services or repairs! Our Kia service enter serves all drivers visiting from Richmond, KY, Lexington, KY, Winchester, KY, Frankfort, KY and more! If you're searching for a new, state-of-the-art auto center, our dealership in Nicholasville holds all the car services you could seek!
Work with a Team of Friendly Technicians
From our service advisers to our team of mechanics who hold decades of combined experience together, when you bring your vehicle into our service center, expect to receive the utmost respect and honesty from our team. We treat every customer like family, as well as each car as if it were one of our very own! Rest assured that we'll conduct the service and repairs you require while paying close attention to detail.
From basic services like oil changes, transmission flushes, windshield wiper and battery replacements, tire rotations, and alignments, to repairs such as engine and transmission repairs, brake and rotor replacement, and undercarriage work, our Kia service team covers it all!
Schedule Auto Service with our Kia Auto Center Today!
We make scheduling auto service easier than ever, and whether you're local to our area or visiting from Georgetown, KY, you may call us to schedule service at (859)887-4737 or visit our online service application and send us your information and we'll get you on our weekly schedule as soon as possible. We can't wait to cater to your vehicle needs, and we'll see you soon!